Since its inception, Hyundai Artlab has been dedicated to fostering experimentation with the myriad ways in which art and technology intersect. As part of this ongoing exploration, Artlab has commissioned artists from around the world to create original artworks for its digital channels inspired by this ethos.
Until now, Hyundai Artlab's digital commissions have been with individual artists, including Katja Novitskova, Sougwen Chung, and Zach Lieberman. For this new commission, Artlab brought together two artists with different areas of expertise to collaborate on one original artwork: Belgrade-based artist and programmer Aleksandra Jovanić and Los Angeles-based sound artist and researcher Ivana Dama. Though they were aware of one another, this is their first creative collaboration.
"I actually had the pleasure of discovering Aleksandra's work through my professor at UCLA, Casey Reas," said Dama. "Her project was featured in the Feral File exhibition he organized, and I was absolutely blown away by it!"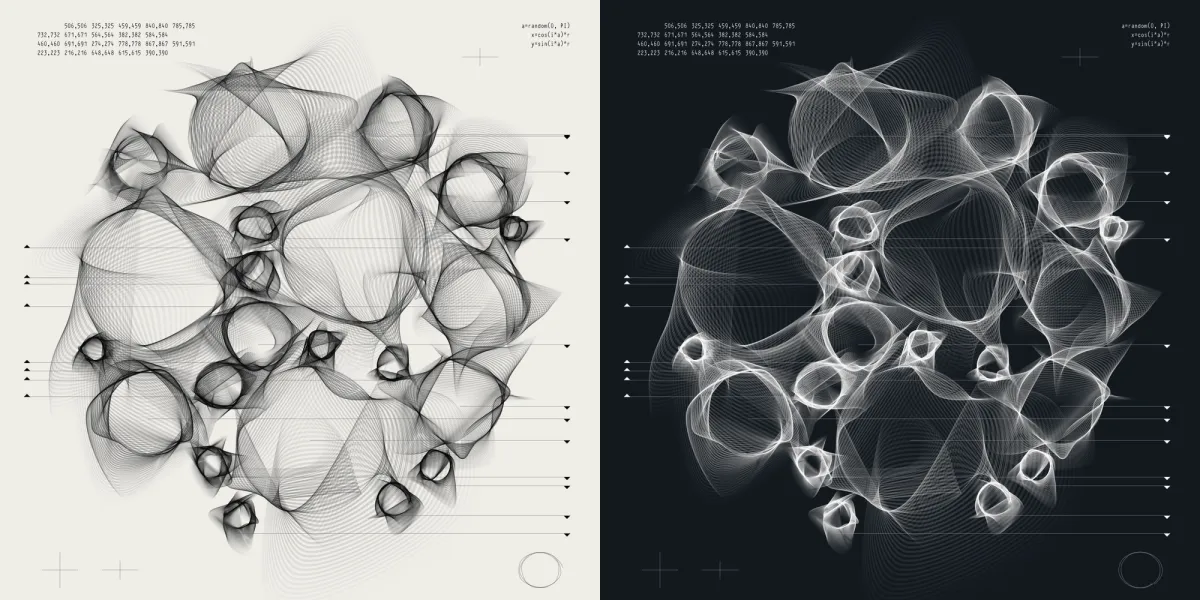 Among Belgrade's foremost pioneers in digital media, Jovanić investigates ostensibly solid concepts of truth and reality by experimenting with the aesthetics of data visualizations, turning them into pseudo-optical illusions. "The fact that I usually say I'm an artist and programmer depends on my background," explained Jovanić. "I got my bachelor's degree in computer science and for some time I worked on web development; that's why I usually say I'm a programmer." It wasn't long after graduating, however, that Jovanić began to pursue her interest in digital arts, eventually earning a doctorate from the University of Arts in Belgrade.
Meanwhile, Dama's interdisciplinary practice, which includes multi-media installations, robotics, and performance, explores the ways in which sound and technology can express traumatic experiences on scales both personal and political. "I really don't like categories in general, but especially when it comes to art," said Dama. "I often describe myself as a sound artist, but I find myself disliking that label and frequently altering it. If you visit my website at different times of the year, you'll notice my titles are in constant flux."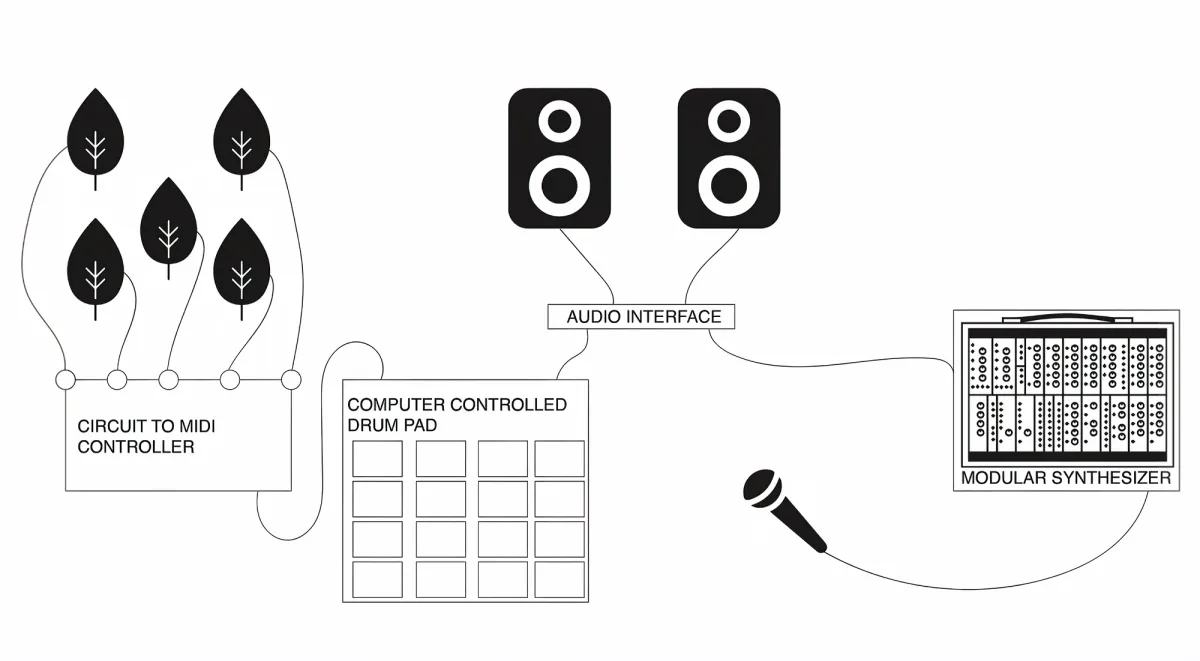 Through this collaboration, Jovanić and Dama merged their respective practices to interpret the decentralized, ever-evolving spirit of the Artlab ecosystem. Their process was quite literal.
Their final artwork, Data Waves, takes numeric data from the seed inputs of "Artlab" and "Ecosystem" in order to generate an animation which provides a visual, "live", and programmatic experience. In order to do so, the artists used word2vec, a natural language processing algorithm, to generate a series of "vectors", or values, from which they extracted a set of words and numerical data.
They then arranged this data into inputs which dictated the graphic positioning and sound for their visualization. The final piece is a generative animation culled from two dimensions: "Artlab" and "Ecosystem", set to the tune of a procedurally-generated MIDI-note soundtrack.
By visualizing the unconventional networks and programmatic ideals of Hyundai Artlab, Jovanić and Dama provide a literal visual and sonic landscape to this otherwise theoretical ecosystem, generating beautiful and unexpected results in the process. "Trying to visualize something is backed up by our psychology: how our brains work and how we actually construct meaning," said Jovanić. "There are different kinds of phenomena like illusions and apophenia that describe the act of giving meaning to and assigning patterns in images that aren't actually there."
The two artists locate the limitless potential of generative art processes to capture hidden datasets, retranslating them into visuals which describe more than meets the eye. In doing so, the artists elucidate the numerous tensions that exist between users and the software they use. In particular, their work is that of translation and retranslation—interpreting the beauty and connections embedded in the everyday words we take for granted. "Working in the field of digital art comes with imminent digitalization—converting to and from numbers through language computers—and back to the sound, text, and images we understand. Practices of translation and retranslation are inevitable. We are constantly converting from one system to another," Jovanić explained.
Jovanić and Dama's commission exemplifies a fundamental credo of hybridity and collaboration: that you can't control what comes along in the process, but the results are no less stimulating. "As an artist, that level of surprise is what makes me motivated," Dama stated, acknowledging the humorous tension contained in making work about control but which itself lacks control—or the capacity to predict a result.
This is the fundamental maxim of generative art: the rich, corporeal information of images have the potential to alter our experience of time and space, influence our psychic structures and predispositions, and make visible our own biases. This work asks how we might account for our own development as social beings informed by this new era of digitalization.
"I'm looking at these models more as, not artifacts, but reflections of our social behavior and understanding of the world. While we are training machines to understand us, we are learning about ourselves more," Dama continued.
The final product of Jovanić and Dama's investigations isn't the usual glossy, overly virtuous, and highly aestheticized art object. Rather, their collective work complicates our perception of what art and technology can accomplish. By making technology an intermediary between representational and more-than-representational space, Jovanić and Dama work towards a better understanding of our reality and its future(s). Technology is not just a tool through which to make art, but rather, a living model that allows us to examine what we normally couldn't see.
In this era where there are fewer and fewer boundaries between digital and physical space, Jovanić and Dama continue to engage the limitless potential embedded in collaboration and the physical encounter, as well as the unexpected ways of opening minds that hybridity engenders. And while this was their first time working as collaborators, it will likely not be their last. "I see this collaboration as a beginning," said Dama. "I'm hoping that we'll have a chance to expand on this idea and other ideas in the future.